Contact & Location
We are located in Broward County along the coast of the Atlantic Ocean and hundreds of beaches. This popular vacation home spot is a treasure to visitors and locals alike. When you come to Florida, you'll be immersed in the active lifestyle of water lovers. Virtually any water activity is possible on the sandy beaches and warm waters of Florida. From surfing to tubing, it's all possible in Pompano Beach.
We serve the greater Pompano Beach area, including Fort Lauderdale. Let American Watersports provide all your summer recreation equipment, including jet ski rentals, paddle board rentals, kayak rentals, even beach furniture rentals.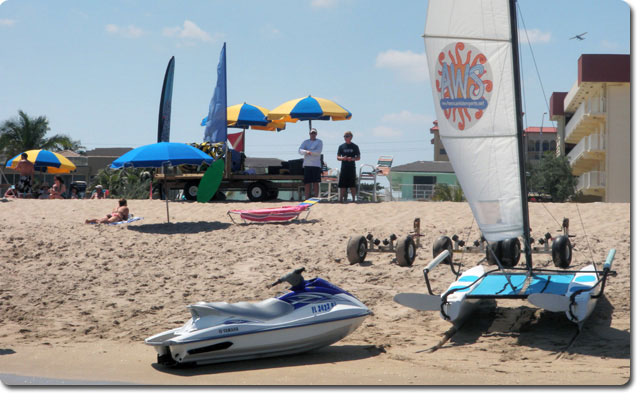 American Watersports offers several kinds of watersport rentals in Pompano Beach, Florida. Grab a jet ski rental, kayak rental, or paddle board rental at America Watersports and get out on the water. Or relax in the sand with one our beach furniture rentals. We offer something for everyone to enjoy while spending a day on the coast. Learn more about our coast or ocean rentals below.
Jet Ski Rental
A watersport fanatic's dream can be found at Pompano Beach. Nothing gets your heart pumping like racing across the waters of Florida. Grab a jet ski rental and zoom along the 7 miles of coast of Hollywood Beach or surrounding beaches. Our 110-hp jet ski rentals comfortably fit up to three people so you can either ride solo or go with friends. This active destination is known for its outdoor sports and surrounding happenings.
Paddle Board Rentals
The coolest thing to hit the area is stand up paddle board rentals. Even if surfing isn't your forte, you may find SUP is just your style. You don't even need to have surfing or kayaking experience to be able to use your SUP rental. It's easy to get on and perfect for all ages. All you need is a paddle board and some good seaside waves… and a little balance doesn't hurt. It's fast and easy to learn how to SUP because stand up paddle board rentals are stable and wide.
Kayak Rental
Take a kayak out onto Pompano Beach, and enjoy a day of fun activity. The ultimate workout and the ultimate in fun, kayaking is something everyone has to try at least once. Our kayak rentals are an amazing way to get in shape, get a tan and experience the beauty of Pompano Beach and the surrounding areas. Try a single or double kayak rental and hit the water with a friend.
Beach Furniture Rental
The perfect place to soak in the Pompano Beach culture is Hollywood Beach. And there is no better way to relax on the beach than with a cabana rental from American Watersports. This busy beach is known for its 7 miles of shoreline. Many bike or walk along the signature feature of the beach, the brick pathway, to soak in the sun or browse the strip of oceanfront restaurants and shops.
If you are trying to rent for less, check out our watercraft rental specials for current coupons and discounts. Addicted to watersports? Consider one of our membership packages and you'll receive special member deals throughout the year. For more information on our specials, membership, or general inquiries contact us by phone at (954) 946-1811 or by email using the form located in the sidebar on the right.